Top 5 Backpacking Locations in Argentina - By an Argentinian - Part 1
Tue, 21 May 2019
More than a backpacking app, Alpacr is a community of world travellers seeking to inject happiness in others around them by doing good, seeing good and embracing the natural world. Camila Viera is not only part of that community but she personifies that community, with a love for the outdoors and nature.
This is Camila's first hand experience of her own country: Argentina... and its beautiful!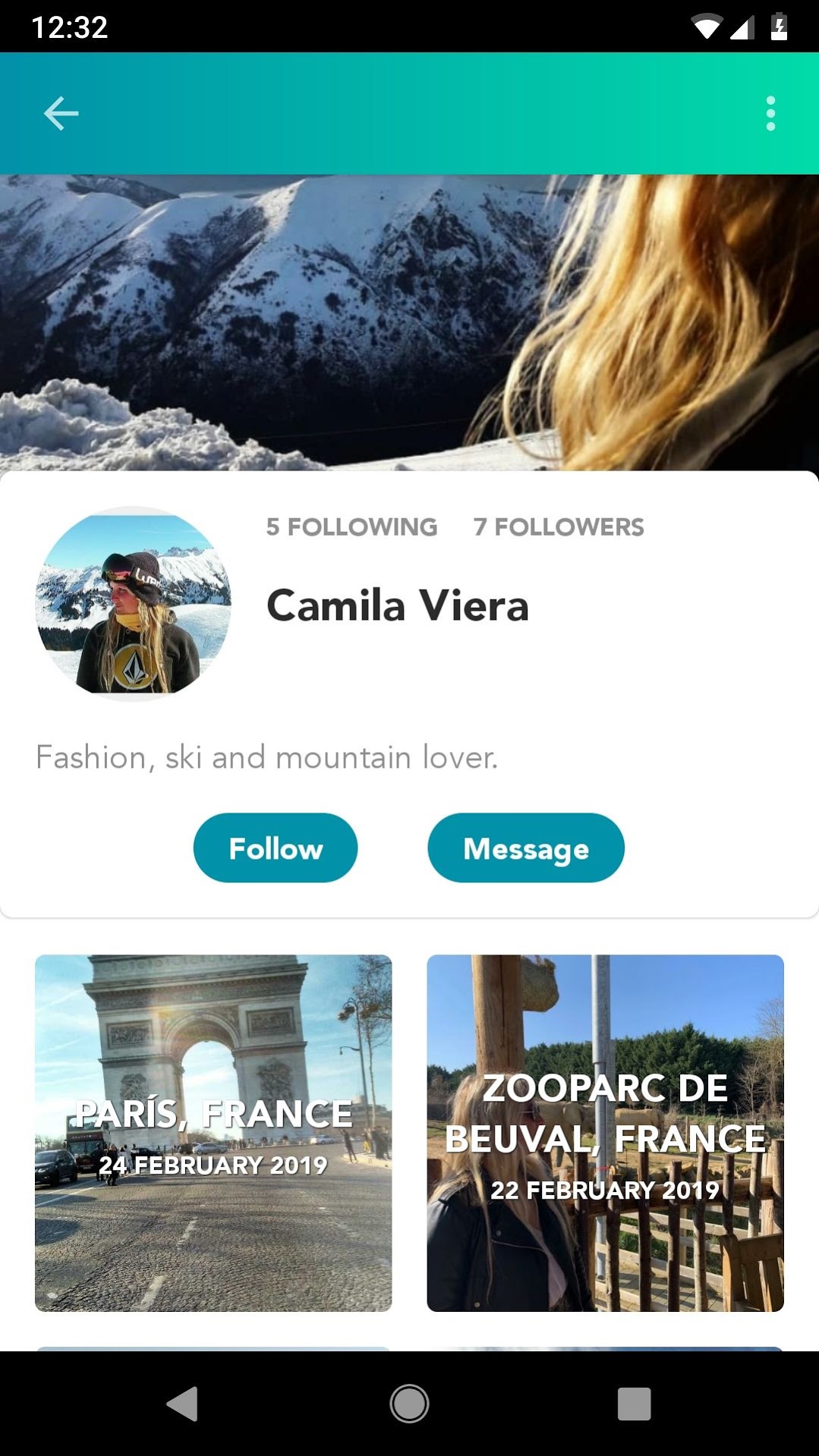 Check out Camila on Alpacr
A small tour of the most emblematic places of Argentina. Before reading this article, think of this country and let yourself go ...
Iguazu Falls:
Presenting one of the 10 natural wonders of the world. Located in the province of Misiones, in the northeast of Argentina. This fall hides all kinds of animals and vegetation (jungles, number of trees and lots of water). Here you can find tourists from everywhere both international and local. I've been three times in my life so far and it's a trip I always enjoy. Surrounded by nature, walking trails in the jungle, makes you appreciate and disconnect from the material world.
It is a trip to do with family, with friends or alone. Why alone? And why accompanied?
You are connecting with nature, seeing something amazing, a mixture of everything. You can appreciate it alone because there is so much to do, walk and see or make friends right there.
Take spare clothes... Since being so close to them truly makes you wet!
And to see them as close as possible there are these boats that takes you closer to the main one .... vertigo and adrenaline arise from this activity.
Here I recommend accommodation according to your different budgets can recommend different hotels depending on your budget, there are also cabins available.
Top Hotels and Hostels:
Meliá Iguazú Spa & Resort (5 stars) This is the only hotel inside the park
Loi Suites Iguazú Hotel (5 stars)
Medium:
Grand Turbillion (4 starts)
Sol cataratas (3 stars)
Low Budget/Backpacking:
Hostel Park Iguazu
Iguazu Falls hostel
San Carlos de Bariloche:
An emblematic city and door of the southern mountain range (from Neuquén to Ushuaia) located in the province of Rio Negro, in the Patagonia region of Argentina. Bordered by Nahuel Huapi, a large glacial lake surrounded by mountains of the Andes. Bariloche is known for its Alpine-style architecture of Switzerland and its chocolate, which is sold in stores on Miter Street, the main avenue.
It's a great place to visit with family and friends.
If you like to enjoy the lakes and its views I recommend going in summer. Where you can go for trekking, rafting, horse riding and wind surfing.
You can also visit the National Park known for the Nahuel Huapi, the largest glacial lake. Where in the west, it limits with the Andes, and there is the Cerro Tronador which is an inactive volcano of very high altitude.
If you are a cold fanatic like I recommend going in winter, there you can partake in activities like skiing, snowboard, sledge and climb with snowshoes.
You can also just go up and see the wonders of the landscape in the snow,
Since I was a little girl, I went to Bariloche to ski and in fact I am working there in the ski season.
There is also a lot of tourism, both as people who chase the winter, as ski tourists, or simply people who stop on their way through Patagonia to this city.
Bariloche is a city with great accommodation offer, you can find cabins, apartments, resorts and hostels. Here I recommend accommodation according to your different budgets:
Top 5 Hotels/Hostels
Llao Llao Hotel & Resort (5 stars)
Charming Luxury Lodge & Private Spa (5 stars)
Hotel NH Bariloche Edelweiss (4 stars)
Pire-Hué Lodge. (3 stars) Located on the Cerro Catedral base.
Medium:
Hotel Knapp Cerro Catedral (3 stars) Located on the Cerro Catedral base.
King's Hotel Bariloche (2 stars)
Backpacking/Budget:
Bonita Lake House
Universal Traveller's Hostel
Part two can be read here! Be sure to follow Camila on the backpacking app Alpacr.